There is nothing better than starting your day with a snack or breakfast.
We offer choices for all tastes
Eat in peace at your workplace
We offer you the opportunity to choose between 4 lunch formats
Quality has always been present everywhere, from our kitchen to your plate.
Buffet or business meeting meal
Whether for a private reception or a business function, our buffet formula offers your guests a convivial meal with a multitude of choices. Everything to charm and satisfy your guests' taste buds!
Let yourself be tempted by our classics.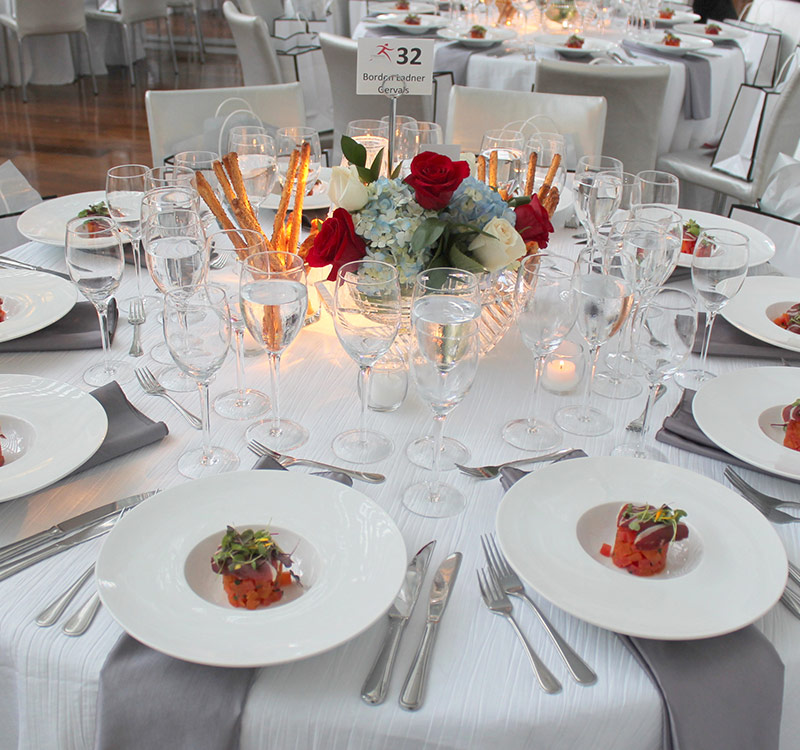 Whether it's for a wedding reception, an anniversary, a foundation ball, a gala or a corporate banquet, we are there for you. You can trust our team of professionals for an outstanding planning. From the first service to the last, we have only one goal: to satisfy and surprise you. Our chefs offer you variety by combining ingredients according to the market, your tastes and new trends while keeping the most traditional dishes as popular as ever.
Choose Dansereau Traiteur for all your needs
For 87 years, Dansereau Traiteur has presided over and organized the events that punctuate the lives of families and the business world. From the most intimate to the most grandiose, from the ballroom to the comfort of the residence, Dansereau Traiteur's reputation has been built up over generations. From the first appetizers made by Mrs. Berthe Dansereau, founder, to the latest gastronomic creations, the tradition continues. The great chefs of yesteryear have become the owners of today and quality has always been present everywhere, from our kitchen to your plate.
Subscribe to our newsletter
Be among the first to have access to our seasonal menus!